We are excited to share a glimpse of our first open day in the "Planet 10" with you.
Program
On that sunny day we had many activities on our program and on top of everything we were happy to host and share joy with many of our friends and guests.
Bringing things we were working on for many months on stage was super exciting and joyful for the entire team of Wider worte project.
Art forms
Through our creative process we explored and produced different art forms rooted in our activist approach and core of our project – community itself.
Through the day, people were coming to experience art and most of all – the joy of being together.
We showed performances, film projections, book reading, exhibitions etc. 
Questioning our relation with food,
being together in space,
experiencing a deeply emotional film about Yeter Güneş…
or being taken through space in the Ekwenti – The Cable Connection performance…
all these are just glimpses of what we had shown on our Open day. 
Thanks
We want to say thank you to all the amazing people who came to share love with us.
We are looking forward to seeing you on our next Open day on September 24 at Grundsteingasse 37/11. 1160 Wien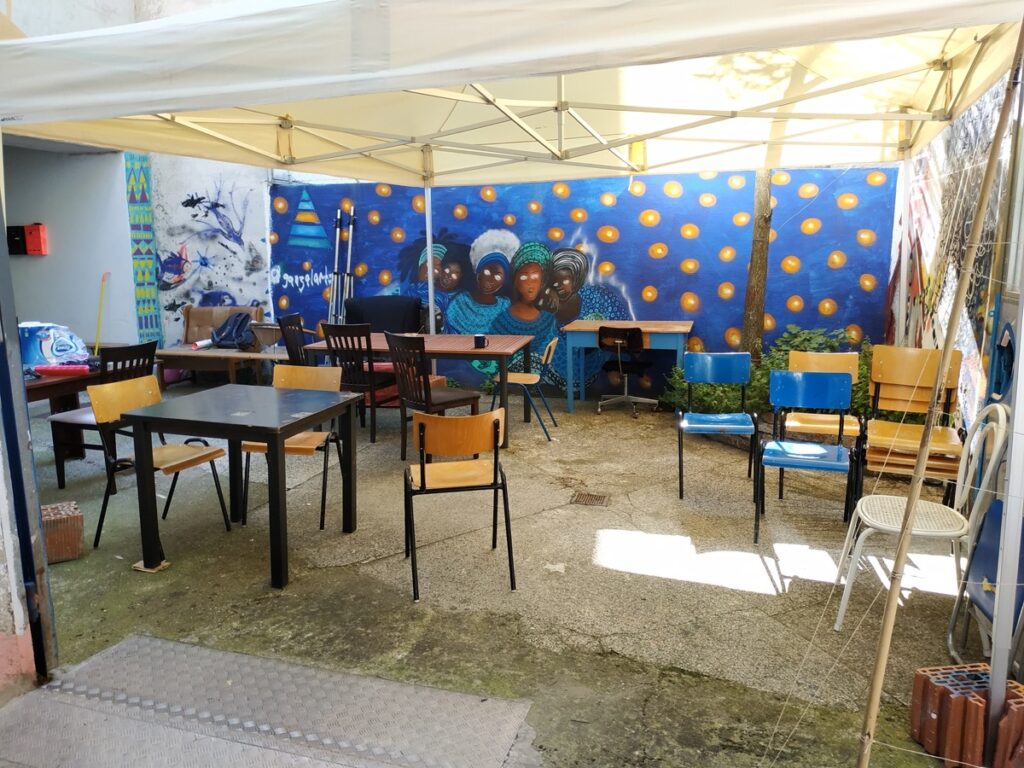 It was all about connecting and community at #Widerworte #part1 #resistance #lindankechilouis #performance #filmscreening #renamingthestreet


facebook: Afrorainbow